---

Free Shipping With No Minimum Purchase!
THIS CUTE TALKING HAMSTER TOY LOVES TO REPEAT WHAT YOU SAY BUT IN HIS OWN CUTE HAMSTER VOICE!  
THIS BRINGS ENDLESS JOY TO YOU, YOUR FAMILY AND FRIENDS!
Is your baby beginning to speak?
This toy will be his or her perfect friend. While your baby is playing and learning to speak, you can continue with your household chores. This cute little toy expands your baby's knowledge and vocabulary of words so that he or she will grow up to be a smart kid!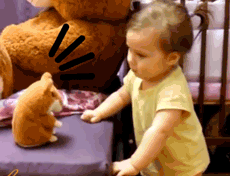 ✔ Improve babies learning and speaking abilities
✔ Unlimited fun for kids and adults
✔ Reduces screen time for everyone
This fun and amusing Talking Hamster will repeat anything it hears, then fires back with its cheeky high pitched voice which is guaranteed to get laughs wherever you go!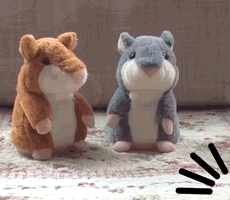 SHAKES ITS BODY WHILE ANSWERING YOU:When it is talking, it shakes its chubby body so happily and responds to your touch. It moves its head up and down automatically.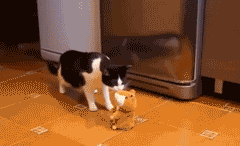 Baby seems to have blast with the Hamstar & it keeps them entertained when you're busy.
Repeating toy: Simply turn the switch on and say anything close to it or make any sound he will repeat back to you in a funny high pitched voice. The voice is high pitched but not shrill and can be understood easily. It doesn't catch any background sound. 
Sensitive audio receiver: The toy can differentiate the voice of male and female. It will exactly repeat the same style you speak because of its high-quality receiver.
Shake and Dance: The toy is not just about its funny audio but it has an auto shaking feature which is activated when touched. The head bumps us and down in a cute way when it speaks. 
Ideal for parties: This is a perfect fun toy for parties and family & friend gatherings. It will cheer everyone up.
Keep it in your car: You can keep it in the car for tons of different things, it will keep your car environment entertaining.  
Give as a gift: It's a perfect gift for not only babies but also adults. People of any age get entertained by it.
Batteries: 3AAA (not included because of potential shipping and customs safety issues)      
Comes in 2 different sizes 18cm and 15cm
We're proud to have over 40,000+ happy Orange Baby customers in the USA, UK & Canada. 
Order now, and your baby will be happy just within 3-7 days, thanks to our FREE expedited, tracked, and insured international shipping from Arizona, USA straight to your door. We also offer 2-3 days priority premium shipping with DHL.
If you want to hear what others think about the swimmer, see the reviews and photos below. They're all unedited, honest reviews from real Orange Baby customers just like you.
Let us know
if you have any questions, or need anything. We're here for you!